Kanye West "has been telling other rappers that he and Kim are back together" following faux wedding stunt
Posted by Liam, 30 Aug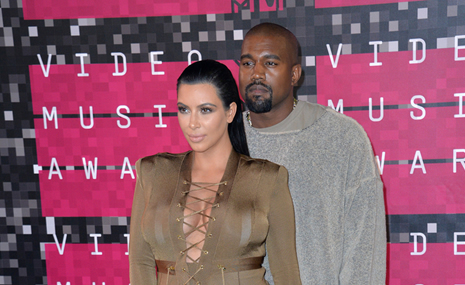 Photo credit: Featureflash Photo Agency / Shutterstock.com
Brace yourselves, as Kanye West is apparently telling everyone that he and ex-wife Kim Kardashian are back together…
Find your soulmate on DateWhoYouWant










Kanye West's brief romance with Irina Shayk may have fizzled out, but according to sources, that doesn't mean that he is getting back together with Kim Kardashian. Sorry to all Kimye stans...
A few people have quite understandably wondered why Kim showed up to his Donda listening party wearing a Balenciaga Haute Couture wedding dress (we were among those people, naturally) and participate in his faux wedding ceremony stunt, but sources have confirmed that she was just helping him out. A favor to the father of her four children, if you will…
To recap, Kim and Kanye staged a fake wedding ceremony in Solider Field as part of his official Donda listening party in Chicago at the end of last week, which left people scratching their heads about the status of their relationship.
Was this their way of telling the world they were back together? Or was it just purely a publicity stunt to get people talking to promote his new album?
We think it's definitely the latter – especially if we are to listen to all the insiders…
"Kanye has been telling other rappers that he and Kim are back together, but everybody knows that isn't true," a source revealed to Page Six.
"The real story is that Kanye wants to beat Drake in record sales, and he is putting on a big show of performance art to grab all the media attention."
Another insider confirmed that Kim was indeed just being a dutiful ex-wife/mother of his children, and people shouldn't read any further into it…
"They weren't talking for months after she filed for divorce, but they began talking again earlier this summer for the sake of their kids," the insider added.
"Kim is a nice person – while she and Kanye are not back together – she's happy to support him in his work and his art, she wants a good relationship with him for the sake of their children."
"They have come a long way since Kim filed for divorce," another source told People.
"It's taken them months to get to this point. Kim is happy that they get along and that things are amicable.
"The kids will always be her number one priority. She wants to have a friendly relationship with Kanye, because it benefits the kids."
And we assume that getting more record sales will benefit the children greatly, so we understand why she is doing it.
"They are not getting back together. The one thing they still have in common is love of the press," yet another source told Page Six.
"And of course she will still help him make money because the money goes to their children. It's mutually beneficial for both of them."
We like it when exes are amicable, so we're glad to see that they have put their differences aside to work together for something that will ultimately benefit their children.
What did you make of the faux wedding saga? Were you hoping that they were back together, or did you know it was a publicity stunt straight away?
Responses to "Kanye West "has been telling other rappers that he and Kim are back together" following faux wedding stunt"
Be the first to leave a comment
You must be logged in to post a comment.