Kanye West seemingly admits to cheating on Kim Kardashian during their marriage
Posted by Liam, 04 Sep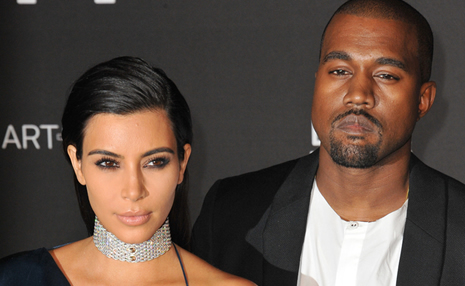 Photo credit: Featureflash Photo Agency / Shutterstock.com
Wait – did Kanye West just admit to cheating on Kim Kardashian while they were married?
Find your soulmate on DateWhoYouWant










Kanye West's tenth studio album, Donda, has been released for a whole week now, but there's one track that seems to be getting a lot more attention than others.
And that track is Hurricane, which fans believe reveals a lot of secrets about the rapper and fashion designer…
In the not-so-subtle lyrics, the 44-year-old musician raps about a "new chick" – who sources have already confirmed is NOT Irina Shayk, who he dated for a few months earlier this year – and the fact that he was still "playin' after two kids", which is almost certainly in reference to his two eldest children, North West, 8, and Saint West, 5.
Take a look at some of the shocking lyrics – which seem to very obviously confirm that he cheated on Kim Kardashian after she had given birth to North and Saint – below…
"Here I go actin' too rich / Here I go with a new chick

"And I know what the truth is / Still playin' after two kids

"It's a lot to digest when your life always movin'"
Kanye West also appeared to hint that, despite owning a $60 million dream house which was even featured in Architectural Digest in February 2020, and having a wife and four children to go home to, he rarely spent any time there…
"Architectural Digest, but I needed home improvement

"Sixty-million-dollar home, never went home to it.

"Genius gone clueless, it's a whole lot to risk."
What do you make of these very telling lyrics?
According to insiders, the revelations are Kanye's way of coming clean about his past, with a source telling People that the lyrics are "Kanye's testimony of everything he did wrong and his apology and taking accountability."
"The song is in a way his testimony of everything he did wrong and taking accountability for their marriage breakdown," another source shared with Page Six.
Do you think Kim Kardashian knew about his infidelities – and the fact that he would be broadcasting them to the world – before she agreed to show up to the Donda listening party in a wedding dress?
Responses to "Kanye West seemingly admits to cheating on Kim Kardashian during their marriage "
Be the first to leave a comment
You must be logged in to post a comment.