Kim Kardashian is "desperately worried" about Kanye West following "mortifying" South Carolina rally
Posted by Akila, 24 Jul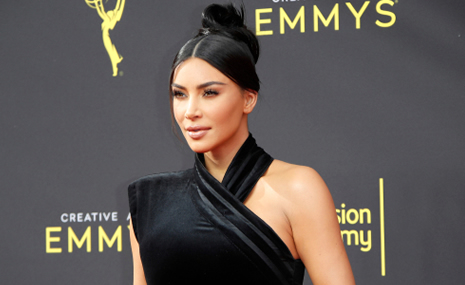 Photo credit: Kathy Hutchins / Shutterstock.com
Kim Kardashian is "desperately worried" about husband Kanye West, as he is seemingly struggling with his mental health now more than ever.
Your perfect partner could be online right now...
What are you looking for?
The 43-year-old rapper and Yeezy fashion designer, who suffers from bipolar disorder, has been behaving somewhat erratically lately, with his latest concerning behavior taking place at a rally he held in South Carolina on Sunday.
During the rally, he gave a speech accusing Harriet Tubman of not freeing slaves, and also revealed some very private details about Kim's first pregnancy with daughter North West. (He openly told the crowd that he and Kim had discussed terminating the pregnancy – a comment which Page Six reports has left Kim "mortified".)
On Monday, the day after the rally, Kanye took to Twitter to tell the world that Kim was desperately trying to get him medical care – although the posts have now been deleted…
"Kim is mortified. She has desperately been trying to help Kanye, keep him calm and prevent him from having any public meltdowns," a source reportedly told Page Six.
"The family believe he is having a bipolar episode. He won't take medications because he feels they make him less creative. But go out and say that about [their eldest, daughter] North is shocking.
"Kim is devastated. She's worked so hard to help him, but she won't let him do this to their children."
Another source told People that Kim is confused and hurt that he shared such intimate details of their life with the public…
"Kim is shocked that Kanye spoke about North at the rally," the insider told People.
"She is furious that he shared something so private. She loves her kids tremendously and wants to protect them. Her favorite thing in the world is being a mom.
"Things have broken down significantly between the two of them, and it's happened pretty suddenly."
And Kim Kardashian isn't the only person who is worried about Kanye West.
Halsey – who has been very open about her own struggles with mental health – has urged her followers not to make jokes at Kanye West's expense, and to have some compassion towards anyone suffering from bipolar disorder…
"No jokes right now. I have dedicated my career to offering education and insight about bipolar disorder and I'm so disturbed by what I'm seeing," the 25-year-old singer and activist wrote on Twitter.
"Personal opinions about someone aside, a manic episode isnt a joke. If you can't offer understanding or sympathy, offer your silence.
"A lot of people you know probably have bipolar disorder and you aren't aware of it. Taking this opportunity to make offensive remarks and villify people with mental illnesses is really not the way to go...this is the exact triggering shit that causes people to keep quiet about it.
"You can hate someone's actions or opinions without contributing to stigma that damages an entire community of sometimes vulnerable people all for a couple of laughs.
"If you wanna think someone is an asshole, go ahead. Lots of people with mental illnesses are great. Lots of them are a**holes. Because they are people. With nuanced personalities. But making jokes specifically targeted towards bipolar hurts more than the 1 person ur angry with.
"Sincerely, Human Being with a Decade Long Bipolar Diagnosis."
We'll keep you posted with Kanye West updates as and when we get them.
Responses to "Kim Kardashian is "desperately worried" about Kanye West following "mortifying" South Carolina rally "
Be the first to leave a comment
You must be logged in to post a comment.