Quinta Brunson Gives a Simple Solution for On-Screen Diversity
Posted by Leticia, 23 Aug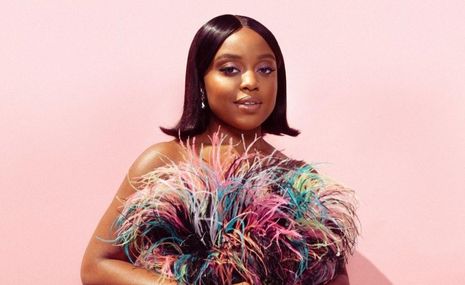 Abbot Elementary star explained how she wrote the show, which has been praised amongst minorities for its on-screen diversity and emotional storylines.
Quinta told Entertainment Weekly her simple solution for more diversity, "the key to more diversity in television is not just sticking characters into a white world. But green-lighting the stories that naturally bring those people to the forefront."
Find your soulmate on DateWhoYouWant










The famous actress and screenwriter defined the show as representative of countrywide communities.
"If more shows like this are brought to the forefront and green-lit, we won't ever have those kinds of corny discussions about, 'Where's the diversity in this thing?'" she added.
Quinta believes that people of color shouldn't be 'shoved' into predominantly white shows, "honestly, don't stick me in Mrs. Maisel. I'd rather see a show that's about our people."
Thankfully we have started to see more on-screen diversity over the years. Let's hope this continues to escalate and minorities have more opportunities in more significant projects!
Responses to "Quinta Brunson Gives a Simple Solution for On-Screen Diversity"
Be the first to leave a comment
You must be logged in to post a comment.