Modern-day Love!
Posted by Leticia, 04 May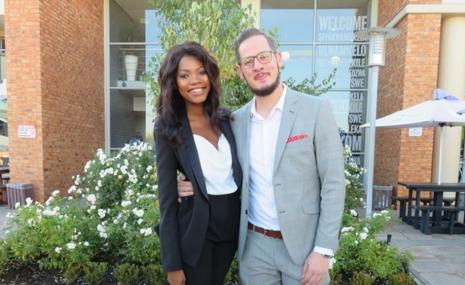 One of the best things about curating our ever-growing family is sharing thousands of real stories from interracial couples every day!
Today we want to share Dineo and Phil's story with you!
Find your soulmate on DateWhoYouWant










How did you meet?
Like all modern-day love stories, the Internet played a HUGE role in our story.
We met online in 2016, and neither of us was ready for a relationship. We wanted to keep things casual and easy.
We ended up falling in love at the end of it all, together for 6 years and currently married for 2 months. We even relocate from my home country (South Africa) to his (Switzerland).
How did you know he was the one?
The first time we met in person, we just cuddled and spoke for hours. We shared so much intimate information about upbringing and future dreams with one another.
On one occasion, he had us do a 30-question quiz (jokingly) to have us "fall in love". We laughed so much and ended up proclaiming our love for one another.
But seeing how much he cares for others, how he has changed me and believes in me, makes me adore him even more.
What is the best thing about him? What makes you smile?
He is grounded, listens, and is family oriented. Everything he does is done with thoughtfulness and love. His actions and words make me smile, and when he says something, he does it. He picks me flowers on hikes and brings me tea in the morning, small things that make my days better.
18 responses to "Modern-day Love!"
Leave a reply
You must be logged in to post a comment.