The first date that never ended
Posted by Leticia, 29 Nov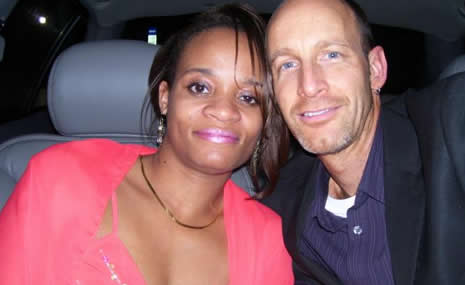 Mark's co-worker had good things to say about online dating, so he was convinced to give it a try.  While Mark wanted to meet a great woman, this was all new to him, so he took a passive approach at first.  He didn't search for promising profiles and relied on women to make the first contact.
One night, Mark was checking his email and, on a whim, decided to do a quick search on our site.  For some reason, a particular photo and the accompanying essay spoke to him.  "She had a beautiful smile," Mark notes.  "Like an angel handed down from heaven."  Based on what Tyann wrote, he sensed she had a warm and caring personality as well.  Mark decided to change his strategy from "defense" to "offense," put himself out there, and see what happened.
Find your soulmate on DateWhoYouWant










Mark sent Tyann a flirt.  A few minutes later, he realized that a personalized email would be even better.  She replied to his email almost immediately.  "After talking a few times, we made a first date," Mark remembers.  "We met for dinner and a drink…"
The couple-to-be hit it off immediately, so neither was in a hurry to break the spell and leave the restaurant.  When the place closed, they went to a nearby tavern and continued their conversation there.  When the tavern closed—at four in the morning—these smitten singles just went out to the parking lot and kept talking for another hour.  Finally, as the sun came up, they parted ways at last!
Not long after their epic first date, Mark and Tyann began seeing each other exclusively.  They've been together ever since.
"She's an inspiration to me!" says Mark of his beloved partner.  "We see a long, happy future together."  They've introduced their children to one another on group outings and go to church together.
Mark is grateful for what his decision to date online has brought into his life.  "Thank you for playing a part in our success story," he says.  "She makes me smile every day!"
177 responses to "The first date that never ended"
Leave a reply
You must be logged in to post a comment.